About Priest Plumbing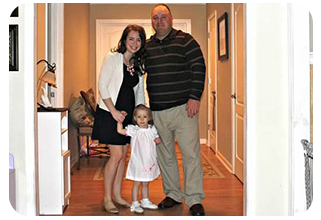 Priest Plumbing is a licensed and insured, full-service plumbing company, providing 24-hour emergency service, services for residential, commercial and industrial construction, and septic services in North Georgia. We specialize in a wide range of plumbing services from simple fixture remodeling and clogged drains to complex commercial and industrial plumbing and piping services. Our focus is on providing timely, quality, and affordable plumbing to our customers.
Plumbing Experience
Priest Plumbing owner Jeremy Priest has more than twenty years of plumbing experience. Jeremy has the highest level of certification with and is the only preferred service provider for Rinnai tankless water heaters in Ellijay. Jeremy is also certified in confined spaces, trenching and shoring, OSHA, and erosion control.
References
Priest Plumbing has had the pleasure of working with many local businesses, including Logan's Funeral Home, Blue Sky Cabin Rentals, Shane's Rib Shack, and Ellijay Church of Christ.